Savannah Read is an English actress who made her West End Debut as Matilda Wormwood, and is still playing the role of Matilda.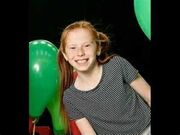 Trivia
Savannah's first performance was on September 12th 2017
Savannah loves to sing, read and dance.
She has shared the role of Matilda with Kitty Peterkin, Emma Moore, Lily-Mae Evans, Olivia Wells and Sara Munday.