Welcome!

Welcome to a wiki for Matilda the Musical. Here, you will find details of casting and dates. Matilda the Musical is a musical written by Dennis Kelly with music and lyrics by Tim Minchin. The show is currently running on Broadway and the West End. It is based on the children's novel Matilda by Roald Dahl. Matilda the Musical is now booking in London until May 2017
News
Broadway production to close
We are sorry to say that the Broadway production will close on January 1, 2017 and will have played 1,555 performances and 37 previews.
Happy Trails and New West End Cast Members
Happy Trails to Evie Hone and Emily-May Stephenson who will be taking their final bows as Matilda this Month
Also Happy Trails to all the Child Cast who are leaving: Nael Ameen, Henry Austin, Leo Ayres, Owen Bangall, Fifi Bloomsbury-Kheir, Tilly Cook, Bronte Crosgrave, Oliver Crouch, Ellie Dadd, Carla Dixon, Ellie-Rose Eames, Taha Elamin, Twinkle Jaiswal, Sophia Keaveney, Thea Lamb, Josh Shadbolt, Joe Sheridan, Harrison Wilding and Jamie Wilding
Sara Sheen and Abbie Vena will be joining Zaris-Angel Hator and Clara Read in the title role. Joining them will be Nicholas Antoniou-Tibbitts, Molly Beech, Hannah Bouhamdi, Max Brophy, Olivia Calladine-Smith, Elena Cervesi, Lydia Coghlan, Anya Evans, Miles Harcombe, Michael Hawkins, Sam Jennings, Harrison Langham, Ben Lewis, Craig Noakes, Tia Palamathanan, Owen Pennington, Charlotte Ross-Gower, Alexander Stuckey, Felix Warren and Scarlett Wennink. They will play the roles of Bruce, Lavender and Amanda and the others at Crunchem Hall
Maggot Casting
Film
Georgia Pemberton has been cast in the role of Fiona in upcoming Tim Burton film Miss Peregrine's Home for Peculiar Children
Oona Laurence has been cast in the role of Natalie in the upcoming film Pete's Dragons
Lollie McKenzie has been cast as Amy in the short film Chatch
Television
Cara Jenkins will be playing Violet in CBBC comedy, The 4 O'clock Club which is due to air its fifth season on Thursday 25th Feburary.
Sebastian Croft will have a role in the new series of Game of Thrones
Kerry Ingram has been cast as Becky in new Netflix original Hat Hair.
Ava Merson-O'Brien will be reprise her role as, Harriet in the third season of Hetty Feather.
Brooklyn Shuck will be playing the role of Stella in new comedy pilot I, Shudder.
Rhianna Dorris appeared in the role of Penny Parker in an episode of CBBC comedy Secret Life of Boys.
Cleo Demetriou will be playing, Lily Hampton in new CBBC comedy So Awkward.
Emma Howard has the recurring role of Becky Reynolds in Transparent.
Adam Scotland played the role of Lucas in the CBBC's Millie Inbetween.
Theatre casting
Did you know?
Here the most recent Matilda the Musical Videos will be posted!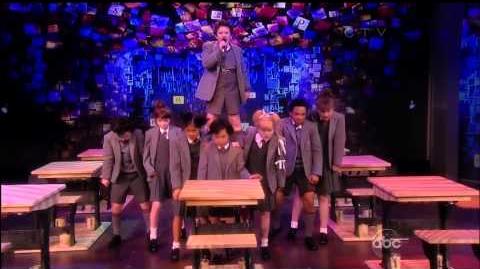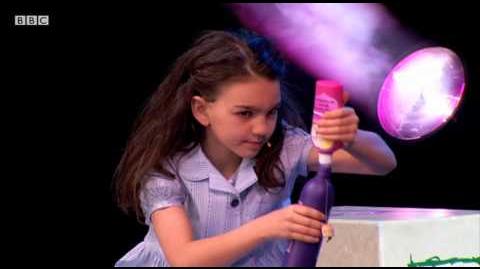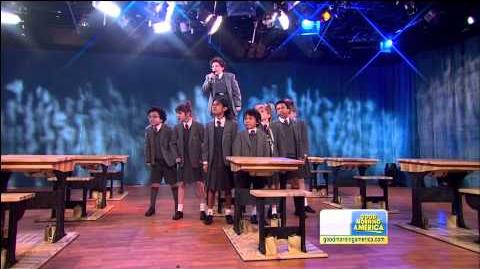 Featured Cast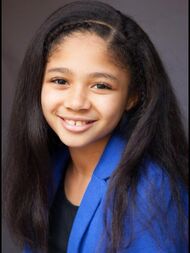 Ella Rhiann Yard 
is a British child actress who is currently playing the role of 
Lavender
Explore
Ad blocker interference detected!
Wikia is a free-to-use site that makes money from advertising. We have a modified experience for viewers using ad blockers

Wikia is not accessible if you've made further modifications. Remove the custom ad blocker rule(s) and the page will load as expected.